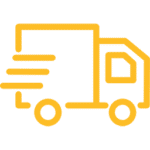 2 to 5 working days delivery

Low Wholesale Prices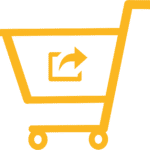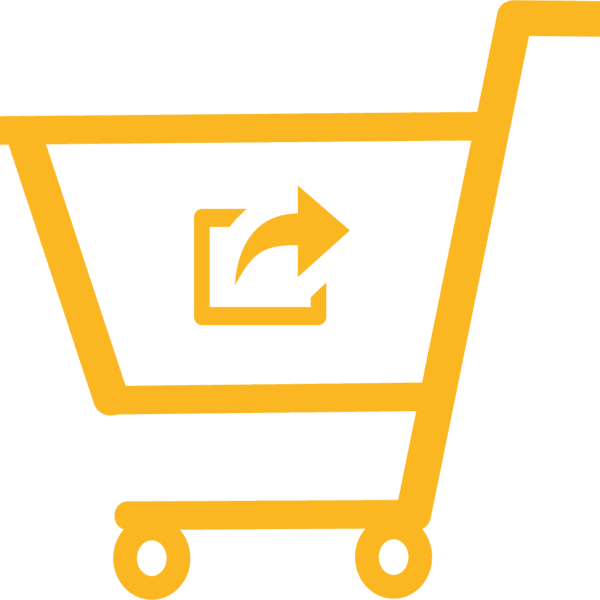 Open to businesses & public
Additional information
| | |
| --- | --- |
| Weight | 27 kg |
| Thickness | 15mm |
| Size | 2440mm x 1220mm |
Delivery information
HOW MUCH DO YOU CHARGE FOR DELIVERY?
Our minimum order value is £500. Should the value of goods in the basket be less than £500, we will not be able to process the order.
Any order with the basket value between £500 and £999.99 which contains loose sheets will have a delivery charge of £50 added to the order.
Free delivery is available when you spend more than £1000. This will be automatically applied to your order at checkout.
Free delivery is also available when your order contains full packs only and has no loose sheets, even if the order value is less than £1000.
Prices displayed on this page are exclusive of VAT.
WHAT SORT OF VEHICLE WILL MY ORDER BE DELIVERED ON?
We operate a fleet of heavy goods vehicles and vans, therefore road access and weight limits need to be considered. Unless we are advised of access restrictions, we will send any sized vehicle available to us, including articulated lorries.
Please let us know at the time of order about restricted access by entering the relevant information in the 'Special Instructions' box provided. We consider restricted access to be if our drivers encounter double yellow lines, a red route, narrow lanes, steep hills, low bridges, or width restricted roads.
WILL YOU DELIVER MY MATERIALS EXACTLY WHERE I NEED THEM?
Our delivery service is to the kerbside only. This means that the driver will park as close to your delivery location as possible, and then you will be responsible to unload your goods from the vehicle. Truck-mounted forklift service is available if a special request is made within delivery Zone 1. Alternatively, an adequate manual labour should be available at the time of delivery to offload your products.
Within delivery Zone 2, the customer must ensure that offloading facilities such as forklift is available on site to offload the goods.
CUT OFF TIME AND WORKING DAYS EXPLAINED:
Deliveries are made on working days only. Monday, Tuesday, Wednesday, Thursday and Friday are classed as working days with the exception of bank holidays. All orders placed on Saturday and Sunday will be processed on Monday. Our order processing cut off time is 12 pm.  If the order is placed on Monday at 2 pm for 3 working days delivery, the order most likely will arrive on Thursday the same week.
WHEN CAN I EXPECT MY ORDER TO BE DELIVERED?
We aim to complete our orders within 3 workings days from the date of the order. Once your order has been placed, we will contact you with an estimated delivery date. This will then be confirmed by whichever transport service is used to complete your delivery. Bank holidays and weekends will affect your delivery lead time as our service runs on working days only. This will always be reflected in your estimated delivery date.
All delivery times stated are approximate and are subject to availability. Usually, our deliveries are completed between 8 am – 5 pm.
We advise that customers wait for their goods to be delivered before arranging work to be undertaken. Sheet Materials Wholesale may not be held liable for any failure to deliver by any stated time or date or any consequential loss resulting from late delivery.
WHERE DO YOU DELIVER?
Sheet Materials Wholesale proudly offers a delivery service of one of the largest sheet materials product selections in the country to sites across most of the United Kingdom.
The delivery area that we cover is divided into two zones. In Zone 1, we can deliver any product which is displayed on our website in full packs and also loose sheets. In Zone 2, we can only deliver full packs and forklift on site is required to offload the goods.
Zone 1, the delivery area highlighted in "green" colour on the map below contains the following postcodes:
AL, B, BH, BN, BR, CB, CM, CO, CR, CT, CV, DA, DE, DY, E, EC, EN, GU, HA, HP, IG, IP, KT, LE, LU, ME, MK, N, NG, NN, NR, NW, OX, PE, PO, RG, RH, RM, SE, SG, SL, SM, SO, SS, SW, TN, TW, UB, W, WC, WD.
Zone 2, the delivery area highlighted in "blue" colour on the map below contains the following postcodes:
BA, BB, BD, BL, BS, CA, CF, CH, CW, DH, DL, DN, DT, EX, GL, HD, HG, HR, HU, HX, L, LA, LD, LL, LN, LS, M, ML, NE, NP, OL, PL, PR, S, SA, SK, SN, SP, SR, ST, SY, TA, TF, TQ, TS, WA, WF, WN, WR, WS, WV, YO.