Black Walnut Veneer Edging Strip 30mm x 50m
£34.99 £41.99 Inc VAT
In Stock
Wholesale Prices
1-19

20-39

40-59

60+

£

34.99

£

34.29

£

33.24

£

31.49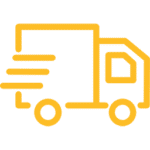 Delivery Within 3 Working Days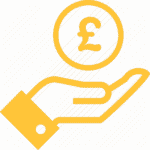 Low Wholesale Prices
Related products
MDF

18mm Moisture Resistant MDF Board 2440mm x 1220mm (8′ x 4′)

MDF (Medium Density Fibre) board is a commonly used particle board. Moisture Resistant MDF is used in places with high humidity levels. In comparison to standard MDF, Moisture Resistant MDF (or MR MDF) contains a moisture-repellent resin which gives it a better moisture resistant rating. However, MR MDF shouldn't be mistaken to be water resistant as it's still prone to swelling and warping if in direct contact with such elements.

MDF

25mm Standard MDF Board 2440mm x 1220mm (8′ x 4′)

MDF Board (also known as Medium Density Fibre) is commonly used for internal projects such as joinery, cabinet making, wardrobe, panelling, furniture and much more. MDF has a smooth and clean finish with no grain or knots and is suitable for finishing with an oil, varnish or paint. The dense and lightweight board is strong and durable and can be easily fixed with glues and screws.